This Sunday (29 August), Christians across the country – and further afield – will join together in prayer and reflection at 7pm in response to the pandemic.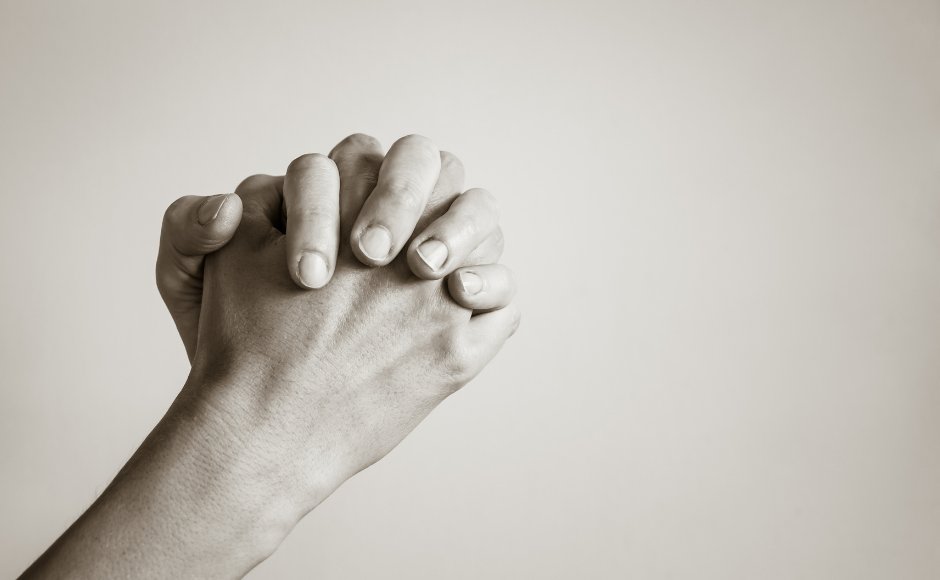 As with previous weeks during lockdown, 15 Christian churches and organisations across the country, including the Church of Scotland, have co-signed the letter calling for prayer.
Scottish Christians have been continuing to answer the call to pray at the same time each week, and the Moderator of the General Assembly of the Church of Scotland, Lord Wallace, is taking part alongside them.
"We should always be mindful for the wisdom handed down to us from past generations; much of it learned the hard way, from mistakes made and consequences suffered," Lord Wallace said.
"So, too, we are grateful for the richness that comes to us from living alongside people of other traditions. In our day and generation we must surely allow our minds and hearts to be open so that we can risk getting to know them and learning from them.
"In this pandemic, our responsibility is to come together and offer our prayers for all the many diverse expressions of our Christian faith that enrich life, as we have done for many months now.
"Let us not forget that behind each death there will be grieving family and friends; behind each hospitalisation there will be a suffering patient, an anxious family and a caring and skilled medical team.
"And behind each vaccination, let us recognise, with thanks, the skill of the scientists' research and those who make distribution and vaccination possible. Let us remember, too, those in countries who still wait anxiously for vaccines to arrive. May our leaders respond imaginatively and generously to that challenge.
"A pattern has been set for us, lived out in Jesus Christ, made possible by the Spirit. May we follow in His way, and be guided by the one over-riding rule of love in all that we say and do."
This week's letter accompanying the prayer, which is also available in Gaelic (a copy of which will be available to read here soon), states:
"It is sometimes said of a person: 'They can talk the talk, but can they walk the walk?'
"When we hear it said, we know exactly what it means: Can that person translate their words into action? It is a question that could easily be asked on any number of occasions as we hear statements made by others. However, the challenge we face as those who are followers of the Lord Jesus Christ is to ask the question of ourselves, rather than of others: Can we walk the walk?
"The Letter of James sums this up when it urges us to 'be doers of the word, and not merely hearers'. (James 1: 22)
"The translation into action of the word we hear proclaimed in the name of the living Word; the Lord Jesus Christ, is the challenge we face on a daily basis. We are all too conscious of the occasions when we have failed to translate our words into action. Equally, we are conscious of the One who embodies what is to 'walk the walk'.
"As we walk with the living Word, we will better live out the call to 'walk the walk'."
We pray:
God and Father of our Lord Jesus Christ,
Your living Word has come amongst us
And embodies what it is to walk in the light of Your presence:
Grant to us a renewed sense of the presence of Your living Word.
Lord, in Your mercy,
Hear our prayer.
God and Father of our Lord Jesus Christ,
Your living Word comes to us full of grace and truth
And speaks to us even in the shadows and the dark places:
Grant to us that we may hear the word spoken to us today.
Lord, in Your mercy,
Hear our prayer.
God and Father of our Lord Jesus Christ,
Your living Word comes to offer forgiveness to those who stumble
And who fall short of the glory of God:
Grant to us forgiveness and the opportunity to begin again.
Lord, in Your mercy,
Hear our prayer.
God and Father of our Lord Jesus Christ,
Your living Word is for us the way, the truth and the life
And the One who calls us to be followers of the Way:
Grant to us that may walk the walk to which we are called in our daily lives.
Lord, in Your mercy,
Hear our prayer.