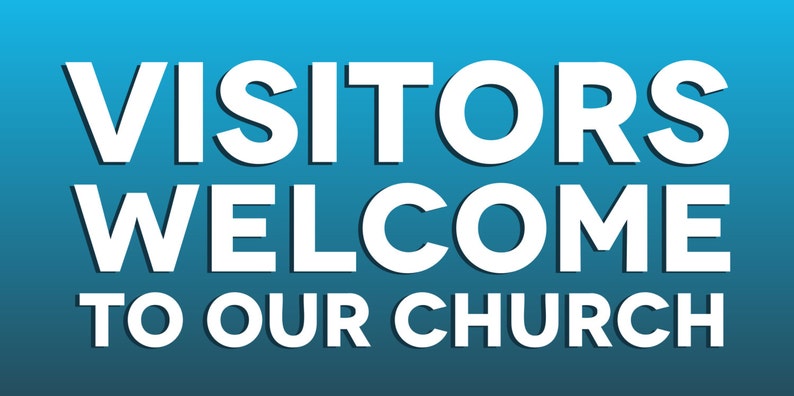 Sunday worship continues at 11am each Sunday morning at 346 Main Street – Bellshill Central Parish Church. Our church is Central to Christ, Central to Bellshill and Central to YOU! For 143 years we have shouted out the Good News of Jesus Christ and of His love for one and all. We offer a warm and generous welcome to all, on Sundays or throughout the week at any of our week day activities and groups. Our minister, Rev'd Kevin de Beer, loves being in our Faith Family and reaching outwards into the communities of Bellshill Town Centre, Mossend and Orbiston. As the Church of Scotland Parish for Central Bellshill, including the Town Centre, we want to you be part of what is a wonderful community of fellowship and faith. Please simply #comeasyouare!
This Sunday morning, 24th November, join us at 11.00am at the church at 346 Main Street right at the Centre of our town. Our minister, Rev'd Kevin leads us in worship. Our theme is Being open to Jesus speaking and the bible readings are Genesis 12:1-9 and Mark 7:31-37, read by a church member. Songs include Bring to the Lord a glad new song, Jesus hands were kind hands, Dear Lord and father of mankind and Lord speak to me. The service will be live streamed via our website and YouTube channel for those wishing to take part live or later on catch up. If you would like a tape, CD or DVD of the service these can be made available by speaking to Drew Aitken.
Our young church activities and Creche for the younger ones are held each Sunday. Children are welcome to gather in the hall before the service or sit in the church with families. GIVE THEM A GOOD START – The Central Way – with our Young Church and Creche.
On duty this Sunday and looking forward to welcoming you are: J Mackie, P Walker, H Ainsley, T Mills, Z Swan and H Daly.
There is the usual barrel in place at the front doors of the Church for the next few weeks for donations towards our Christmas Teas. We're looking for gifts for the tombola, and boxes of treat items for Santa, such as selection boxes, chocolate boxes, sweets, biscuits etc. Tickets on sale soon, speak to Jane Aitken in the first instance if you need more information. THANKS IN ADVANCE
THIS WEEK @ CENTRAL
Monday 18th Nov – Guild 1.30pm Scottish Quiz – ladies and gents both welcome!
Tuesday 19th Nov – Rainbows 6pm
Wednesday 20th Nov – Music Makers (all morning); 3.30pm Funeral Service for Joe Gove; Bowls 7pm
Thursday 21st Nov – Brownies 6pm; Guides 7.45pm
Friday 22nd Nov – Choir 7.15pm
Sunday 24th Nov – 11.00am Morning service
Monday 25th Nov – Guild 1.30pm, visit to Mackinnon Mills
Tuesday 26th Nov – 6.00pm Rainbows.
It is with sadness we intimate the funeral services for the late Joe Gove, member here at Bellshill Central Parish Church. The committal takes place at Holytown Crematorium on Wednesday 20th November at 2.30pm, followed by a service of thanksgiving at the Church at 3.30pm. We remember the family at this difficult time. All those wishing to come to pay their respects will be make most welcome.
AS THE CHURCH FOR THE TOWN CENTRE HERE IN BELLSHILL, OUR OUTREACH THIS NOVEMBER & DECEMBER INCLUDES OUR COMMUNITY CHRISTINGLE SERVICE & OUR ANNUAL SING A SONG FOR CHRISTMAS CHARITY NIGHT.
The CHRISTINGLE SERVICE takes place on Saturday 30th November at 12noon and is for all ages, particularly families. At the start of Advent we discover the Christingle and its meaning of the light of Christ that we can take with us throughout December towards CHRISTmas day. Please look at our eventbright link on the website and register your families' attendance so we have enough oranges, candles etc prepared for to make your Christingle. THIS IS A FREE COMMUNITY EVENT.
The SING A SONG FOR CHRISTMAS takes place on Wednesday 11th December at the church beginning at 7pm. We will have our usual Christmas Carols and songs, and look forward to hearing the children from Lawmuir and Mossend Primary Schools. We'll have some "funny jokes", games and interaction. All are welcome, families especially. OUR CHARITY IS CHRIS'S HOUSE a very worthwhile cause locally for us – Centre for Help, Response & Intervention Surrounding. We will have refreshments afterwards.
CHRISTMAS DATES FOR YOUR DIARY
Saturday 30th November 1pm to 3pm Christmas Teas and celebrations. Including some fun Carol singing and a visit from Santa Claus. Tickets available soon.
Sunday 8th December – Communion Service, with a retiring offering for Stroke Support Group.
Wednesday 11th December – 7.00pm Sing a Song for Christmas at the Church with Lawmuir and Mossend Primary schools.
Sunday 15th December – 6.30pm Carols by Candlelight, followed by Mulled Wine and Mince pies.
Sunday 22nd December – 11am Choir Service with Music and Carols Tuesday 24th December – 7pm Christmas Eve Family Service
CHRISTMAS FUNDRAISING – We have on sale lovely professionally printed Church Calendars at £3.50, Church "Christmas" CDs featuring the choir and organ at £3.50, Tea Tickets for our afternoon teas with Santa (30th November) and the Choir a fun Church Quiz on sale at 50p from Choir Member Anne Guy. IF YOU WISH ANY OF THESE PLEASE CONTACT US VIA THE WEBSITE, FACEBOOK OR BY EMAIL to bellshillcentral@gmail.com
Our church buildings are available to hire for the whole community. Whether you're after a large hall, a small office or the church itself, we have spaces available to suit. Our Church Hall is equally suited to dance classes, coffee mornings or birthday parties. We have a spacious and functional kitchen with ample room to prepare food etc. We have a fully accessible disabled toilet with baby changing facilities. Our halls and church are fitted with WiFi. The church has large screens and sound system suitable for meetings and presentations. Our hall has portable audio visual equipment available upon request. Our large and spacious Church is ideal for concerts or recitals with excellent acoustics and a digital piano available for use. Seating for over 500 is not a problem! There is full disabled access, and wheel chair adapted pews.
Check out our online presence at